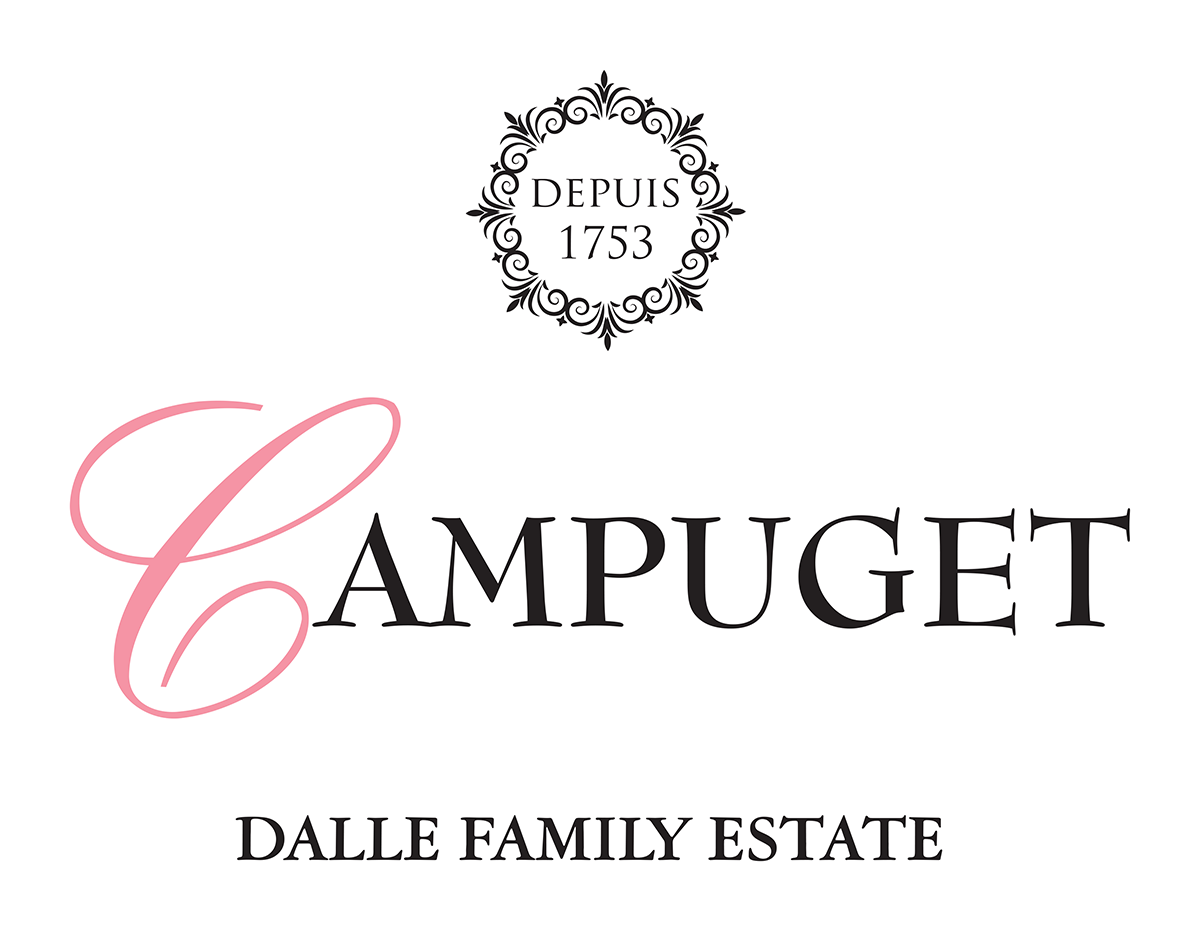 Wines of the Rhone Valley
Once again Campuget has been named to Market Watch's LEADING FRENCH ROSÉ BRANDS IN THE U.S. list of 2023. Two years in a row!
Château de Campuget in Costieres de Nimes is a beautiful wine property dating back to 1640. The soil is typical for the region, with many stones that force roots to find water deep in the lower layers of clay, contributing additional character to the wine. The property is managed by Franck-Lin Dalle, named after one of his dad's heroes, Benjamin Franklin.
Since 1942, Campuget's sole aim has been to produce Rhône Valley Grands Vins, respecting the heritage of the soil. The round Rhône stones, the Southern sun, the Mistral winds and the Syrah and Grenache grapes are the basic elements which form the identity of Campuget. Their professional ethic is simple: they pursue a ceaseless quest to improve the quality of their wines by a better knowledge of their soil and their vines… yes, it's all in the vines …
As they prepare the assemblages, the vintages and the wines, their passion for quality is guided by the thoughts of the pleasure that they will bring and the emotions they will stir.
Campuget 1753 Sans Soufre
About Campuget
The Cellar – Their wines are developed with respect for tradition, while using modern oenological techniques:
REDS: The Reds are fermented in stainless steel vats using a very traditional technique. The temperatures of the fermentation can be maintained (28-30°) thanks to a powerful temperature control system. After a maceration period of around 15 days to 3 weeks, the juice and marc (residue) are separated after having being pressed pneumatically. Each variety is vinified separately and the wines are finally assembled after a taste selection of the tanks. We select the best wine for the Cuvée tradition, and we use the rest for the development of the other wines
Rosés: The Rosés are obtained by 'bleeding', a process by means of running off the juices when they are put in the tank. They are then reduced to a very low temperature (3°) in order to extract aromas of fresh fruit. The fermentation then takes place in stainless steel tanks at a controlled temperature of around 18°.
Whites: The Whites are pressed pneumatically after a mild skin contact maceration in order to extract the aromas. As with the Rosés, the fermentation takes place at a low temperature.
All wines are bottled on site, then stored in conditioned cellars to preserve their quality before being exported all over the world.