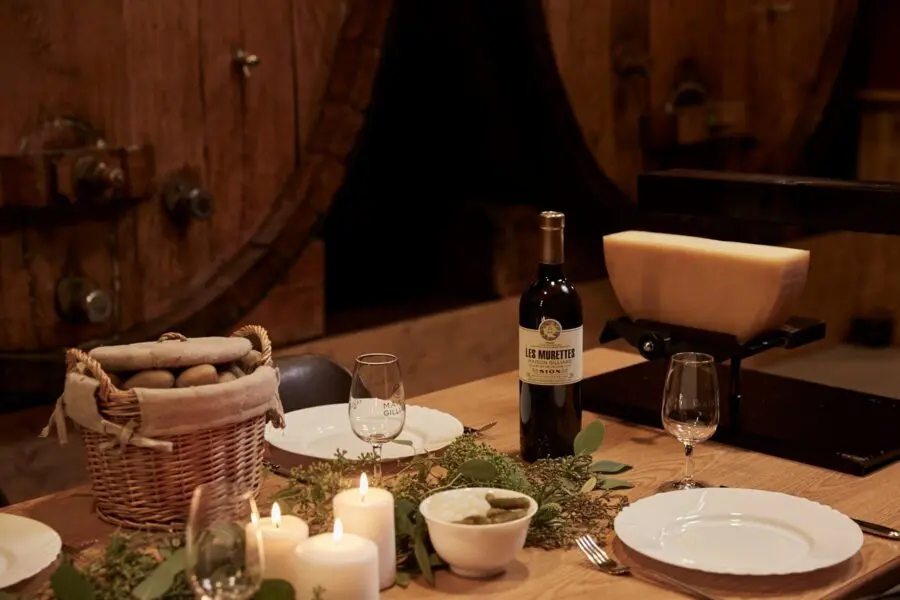 Fine Swiss Wines from Valais
Gilliard Fendant Les Murettes
A name that sings of tradition, awakens the taste buds and encourages sharing. Since 1921, Fendant Les Murettes has been the benchmark for this grape variety, a true emblem of Valais. Slender, elegant, dashing, with a fruity mouth, flattered by a mineral character, it is the wine of all times. The Valaisan tradition of aperitif and hospitality. Les Murettes is this sunburn at the bottom of the glass, this soft and warm light at the bottom of the heart.
The HISTORY of MAISON GILLIARD
Maison Gilliard was founded in 1885 by Edmond Gilliard. He acquired the Clos du Mont and the Clos du Brûle-Fer located on the heights of the city of Sion. Thanks to our founder, we can pride ourselves on being one of the oldest wineries in Valais and are among the best-known winemakers in Switzerland.
The Dôle des Monts, created in 1886, the Fendant Les Murettes, in 1921, as well as the mythical Porte de Novembre in 1960 are among the emblematic brands that illustrate the reputation of the House. Today the assortment includes more than 50 wines and 22 grape varieties distributed in the ranges of Perlines, Trésors de Famille, Les Tonneliers and Les Grands Murs. All are cellared, aged and bottled at the property, which allows total control of the value chain, from the land to the glass.