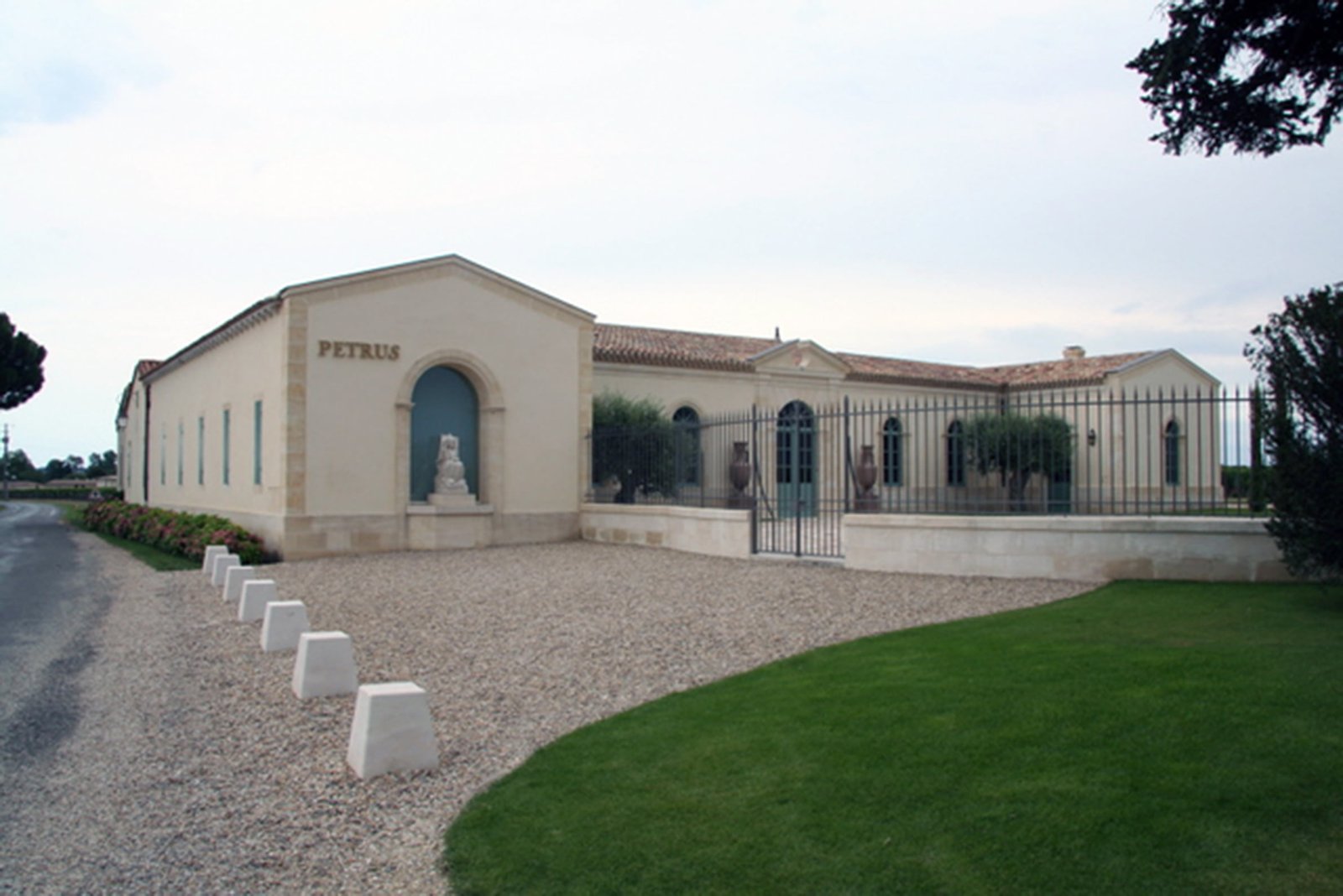 History
Owned by the Arnaud family for 200 years until the end of World War II. Petrus was acquired by Jean Pierre Moueix in 1964 and still belongs to the Moueix family as of today.
The exceptional Chateau Petrus delivers a very unique wine following strict and traditional winemaking methods.
The estate was among the first in Bordeaux to implement green-harvesting as a way to lower crop yields and raise the quality of the remaining grapes.

 
The Vineyard
The 11.5-hectare vineyard of Pétrus is located on a plateau in the eastern portion of Pomerol; 100% is planted with Merlot grapes.

 

The soil consists of a high percentage of blue clay.

 

The yield is among the lowest in Bordeaux, partly through green-harvesting to concentrate the power and quality of the remaining crop (eliminating up to 50% of the crop in certain years).
Winemaking
Petrus' new cellars abut the vineyard, which is located at the highest point of the appellation. This offers natural drainage.
Olivier Berrouet is the winemaker and director of the estate, where the grapes are hand-harvested over 5-6 days and fermented in temperature
controlled concrete tanks
Young wine is aged in 50% new French oak for 18 months after a strict pre-assemblage vat selection
Severe pre-assemblage vat selection is carried out and certain parcels are rejected from the Grand Vin
Petrus delivers intense colored wines, complex nose and sumptuous fruit.
One of the most complete guides to Petrus as well as almost every Bordeaux producer is The Wine Cellar Insider.
Petrus Pomerol Bordeaux Wine, The Complete Guide
Learn everything about Petrus
Pomerol
with wine
tasting notes
and wine with food pairing tips. Learn all the best vintages, a history of the property and information on the vineyards and winemaking.