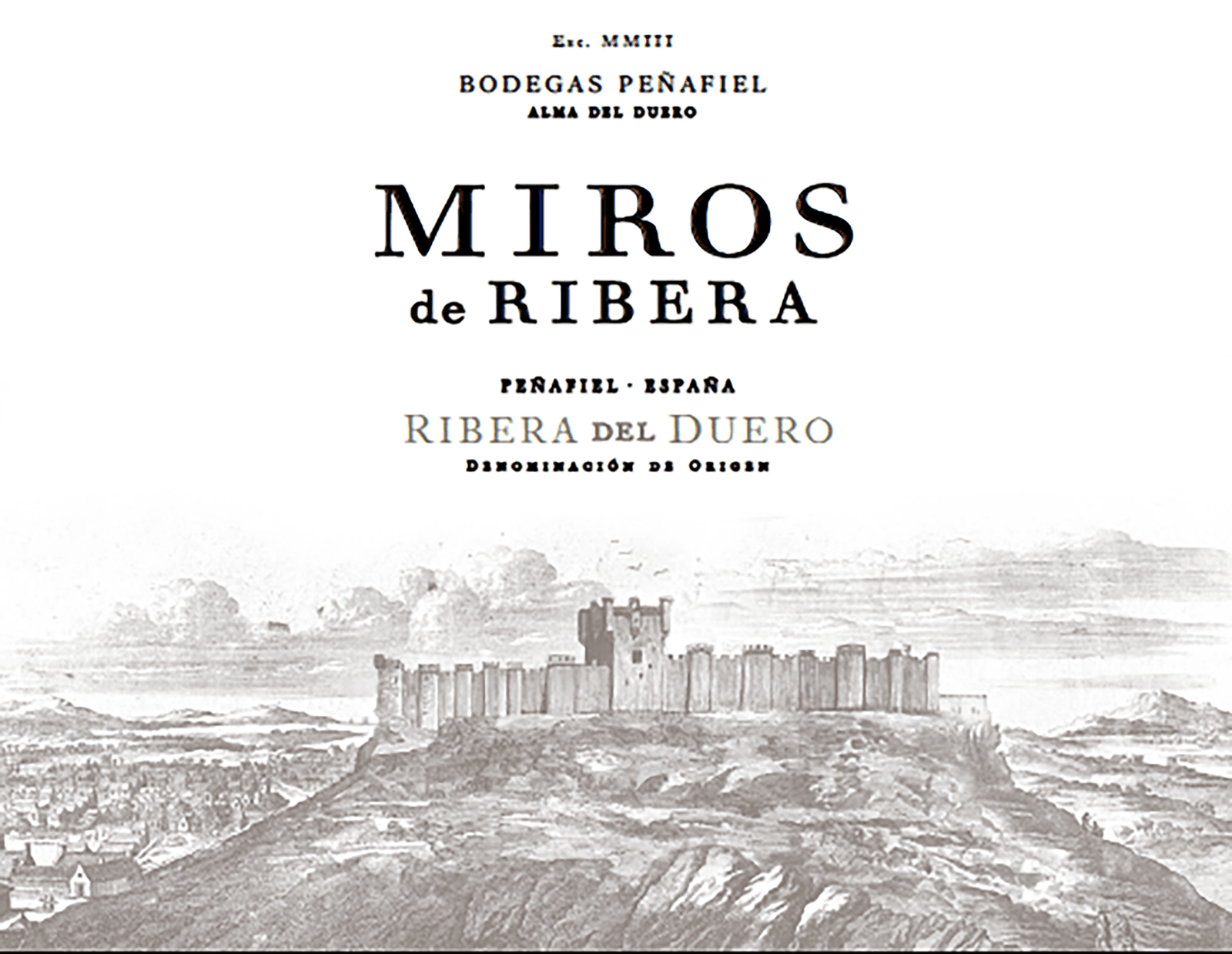 Fine Wines from the RIBERA DEL DUERO, Spain
Miros de Ribera, a View to the Duero River
From the very beginning, Bodegas Peñafiel, has kept its eyes focused on what really matters.
On those little details that transforms a wine into a state of art.
To be considered as genuine jewels, on the art of crafting great wines.
Wines with the eyes set on Duero, on maintaining the essence of a wine with personality and unique nature.
Let yourself to be captivated by the elegance and fineness of these matchless wines.
More About Bodegas Peñafiel
A State of Art Winery
In Bodegas Peñafiel we work from the heart and keeping a watchful eye on what really matters, for offering you the finest delight in the shape of a glass of wine.
In the Heart of Ribera
Located on an unbeatable environment, right in the Golden Mile and under the watchful eye of the Castle of Peñafiel; we exert ourselves everyday to be able to offer you our more painstaking and intimate interpretation of the art of crafting wines.
A toast for the Essence
We select our finest vineyards, harvest our grapes at its optimal maduration level. A refined care through the entire process, rested in selected barrels for elegance and refinement, followed by the necessary time of bottle aging for you to enjoy at its best.
César Arranz Hernandez
Winemaker at Bodegas Peñafiel
César has immersed himself in the world of wine and viticulture for many years now. Having studied at the university of Valladolid where he received the following accreditations: a degree in oenology, an agricultural technical engineer, the completion of his thesis – "A SOCIOECONOMIC STUDY OF THE D.O. TORO
". After that he also completed his studies as a business director and management of agricultural business. Finally completing with his master's degree in oenology from the Miguel de Cervantes University.
Just some the highlights in his career to date, prior to taking the reins at Bodegas Peñafiel. In 2012 he worked side by side and vinified in Aalto (Ribera del Duero) with the world-renowned oenologist Mariano García who was the winemaker of 25 years at Vega Sicilia.
From 2013 to 2022 he established the 3 Ases ("aces") winery, with an average production of 100,000 bottles and the management of 30 hectares of own vineyards. During this time, in 2005, he also harvested at Bodegas César Príncipe (D.O. Cigales), under the guidance of the prestigious oenologist César Muñoz, creator of great wines in Ribera del Duero.
Since 2019, and as part of the Cowine project, César has produced barrel-fermented high-expression whites, Verdejo at Bodegas Mazas (D.O. Toro) and Godello at Bodegas Malaparte (Cuéllar).