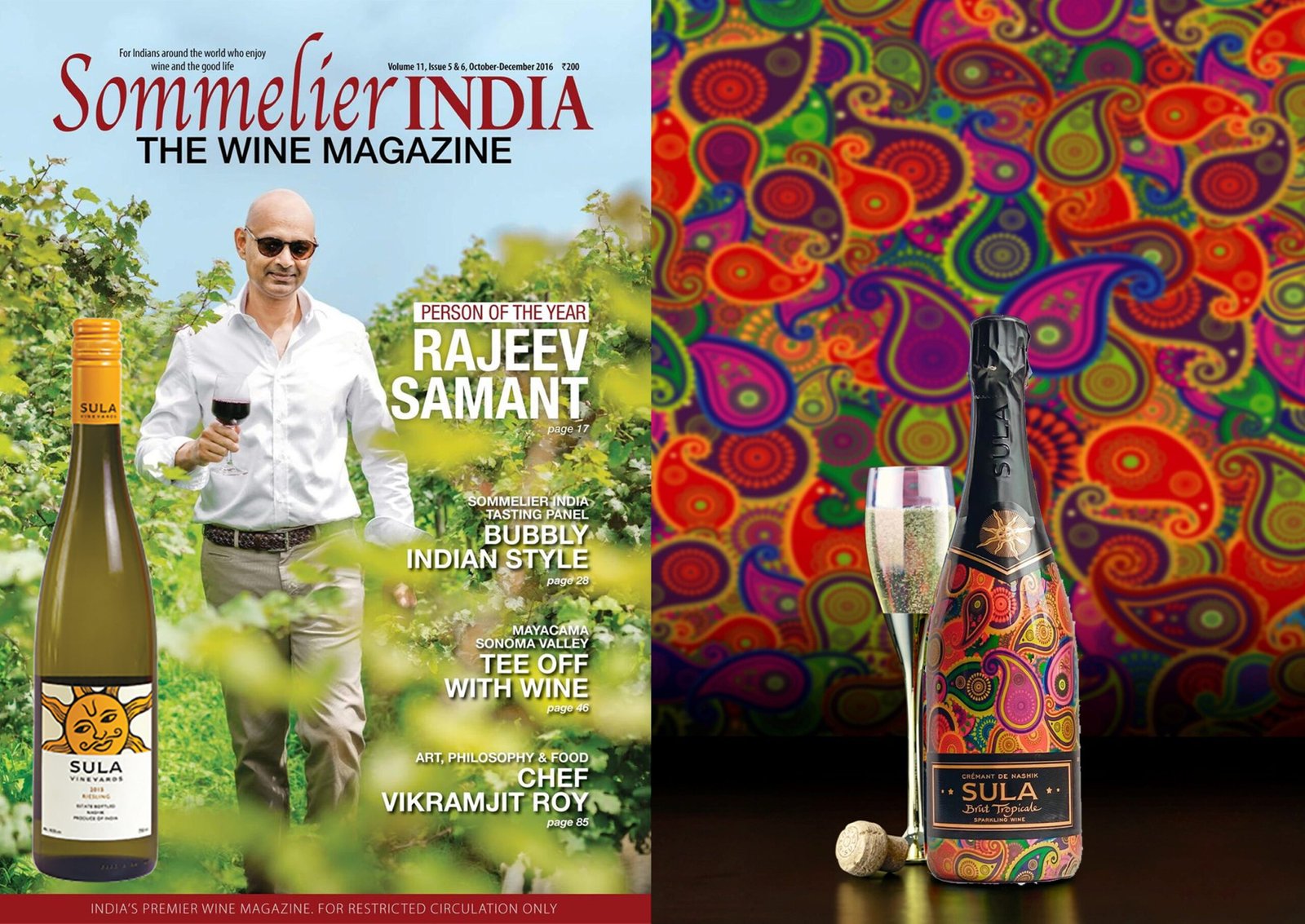 The Wines of Nashik, India
Sula Vineyards, Nashik, India
The Mondavi of Mumbai
The Stanford University alumni magazine published an article about Samant a few years ago, calling him the "Mondavi of Mumbai," a reference to Robert Mondavi, who was also a Stanford graduate.  It was a bit of journalistic hyperbole then, but the title is not without merit today.
Samant seems to have followed the Mondavi blueprint in many ways, both in breaking new ground in wine production and promoting his products and the region through wine tourism. The Sula Vineyard winery includes attractive hospitality facilities and hosts concerts and festivals, too.
To Read the whole article CLICK HERE…
Sula Vineyards White Wines
SULA VINEYARDS Red and Sparkling WINES
More About Sula Vineyards
BELIEFS: Sula Vineyards' winemaking philosophy is very simple and straightforward: it takes great grapes to make great wine.
Rajeev Samant began Sula Vineyards in 1997. After graduating from Stanford, he returned home to India with winemaking on his mind, turning his attentions to a family-owned plot of 30 acres in Nashik, India's most important table-grape growing region. The terroir and climate there were, in fact, ideally suited to growing wine grapes, but nobody had really considered the idea as a viable business proposition. Rajeev teamed up with Kerry Damskey, a leading winemaker from California's Sonoma Valley, and planted the first vines in 1997. Despite a great deal of initial resistance—the wine business in India was practically nonexistent, and getting a winery license was difficult—Rajeev's distinctly Californian philosophy of a winery open to the public has sparked a wine revolution, leading to an excellent atmosphere of cooperation between the growing number of wineries in the area.
History
Sula Vineyards is India's leading wine company and is leading the charge of Indian wine across the wine world.
Sula Vineyards' winemaking philosophy is very simple and straightforward: it takes great grapes to make great wine.
Rajeev teamed up with Kerry Damskey, a leading winemaker from California's Sonoma Valley, and planted the first vines in 1997
Vineyards
Premier wine growing region, 80% of India's wine production comes from Nashik
Sustainable estate, Sula spreads over 3,000 acres in Nashik, India's Napa Valley
The cool nights of Nashik ensure high level of acid in the grapes, while warm days ensure optimum ripeness of the grapes
Nashik's soil is of volcanic origin, ranging from weathered basalt to red laterite to heavy clay