Description
Domaine de la Solitude
Châteauneuf-du-Pape
"Réserve Secrète"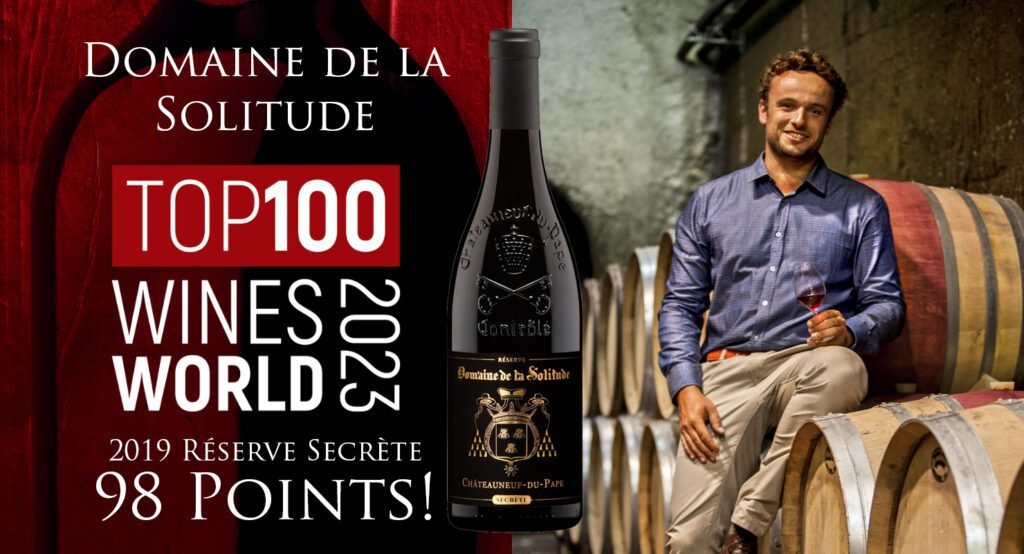 Blend: 50% Grenache and 50% Syrah
La Réserve Secrète – A blending mainly made from centenary Grenache noire from our best parcels and 25 year old Syrah from our '' Terre longue '', a different terroir but full of promise; from time to time a touch of Mourvèdre is added to it. This wine is the pinnacle of our domaine, the spirit of tradition married to modernity plus the knowledge built by all the generations for several centuries: here lies the secret.
Vineyards:
Soil: Sandy with galettes
Vineyard Age: 25-30 years
Yield: 3000 bottles at 25 hl/ha
Agricultural: Sustainable
Vinification:
After careful crushing and destemming, the must passes to our vats for maceration and fermentation.
These processes take about one month at carefully controlled temperatures with both daily pumping over and hand plunging of the cap.
The resultant product is then pressed, and the free-run juice is separated from the press juice in order to be aged separately.
Malolactic fermentation follows shortly after.
60% of the wine for Réserve Secrète is aged in new oak barrels for 12 months.
Suggested food association:
Chevreuil in sauce "grand veneur" with a confit of bilberries and chestnuts, duck with wild mushroom sauce, stuffed pigeon, capon with truffles, chocolate, clafoutis of cherries, "comté" cheese.
Tasting Notes:
A full-bodied, elegant and refined wine, tannic while remaining velvety smooth with black currant, blackberry, toffee, finishing very long on minerals, milk-jam, Havana cigar and cedar-tree aromas.
2021  | Tech Sheet | POS | Label | Bottle Shot
2020  | Tech Sheet | POS | Label | Bottle Shot
2019  | Tech Sheet | POS | Label | Bottle Shot